EXPLORE
Ravenna. Discover its territory and find your inspiration.
EXPERIENCE IN RAVENNA
The Collection of Contemporary Mosaics forms a vital part of the artistic heritage of the city. It traces the evolution of the mosaics technique in Ravenna and fosters the engagement of local and inte [...]
Ravenna, the city of mosaics... and not only! Through this tour, we would like to tell you a story which has Ravenna as stage of important events, a treasure chest of wealth, an ancient and c [...]
The wine of Romagna is the result of a lush territory located between the sea and the Apennines, where hills are covered in orchards and vineyards, surrounded by farmhouses, villages, towers and fortr [...]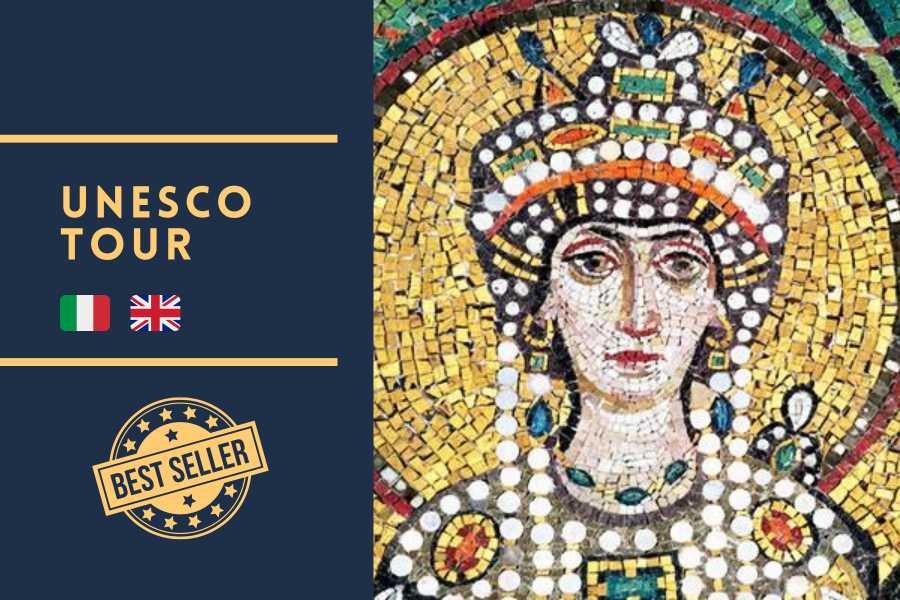 "The site is of outstanding universal value being of remarkable significance by virtue of the supreme artistry of the mosaic art that the monuments contain, and also because of the crucial evide [...]
OTHERS EXPERIENCE
PLANNING
Where to sleep in Ravenna.
Find your ideal hotel!
Let us advise you: we live here, we love our territory like few others, we know unexplored corners that will leave you breathless, such as the Byzantine mosaics, the 36 kilometres of beach, the wonders of the Po Delta Park, the emotions of the amusement parks such as Mirabilandia and Safari.

)