BY TRAIN
from Bologna with Regional Trains in about 1.15 hours
from Rimini with Regional Trains in about 1h
The Train Station of Ravenna is located only 200 metres from the restricted traffic area of the historic centre of Ravenna.
Leaving the main entrance of the station in Piazzale Farini 1, you can reach on foot some monuments such as: the Basilica of Sant'Apollinare Nuovo and the Baptistery of the Arians.
Following the signs for the city centre, you will arrive at our Tourist Information Office, which is in Piazza San Francesco 7, passing by Dante's Tomb and the Basilica of San Francesco.
If you want to explore the other side of the city you can exit from the Darsena side entrance in Via Antico Squero and in less than 15 minutes you will reach the Mausoleum of Theodoric and our InfoPoint Teodorico located next to the ticket office.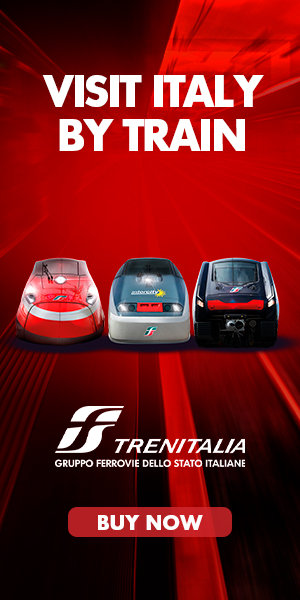 BY CAR
from Bologna by the A14 motorway
from Venice by the state road SS309 Romea
from the South, in addition to the A1 and A14 motorways, also through the Strada statale 3 bis Tiberina, better known as E45, and the strada statale 16 Adriatica (SS 16)
Once you arrive in the city there are plenty of parking options. Download a map of the city here to see them all.
However, we recommend:
Largo Giustiniano (318 places) - located near the monumental complex composed by the Basilica of San Vitale and the Mausoleum of Galla Placidia, adjacent to the limited traffic zone (ZTL) of the historic centre of Ravenna.
Daily cost 3€.
Piazzale Aldo Moro (109 seats), behind the train station, about 15 minutes' walk from Piazza del Popolo.
Free
De Gasperi Parking in Via De Gasperi (76 places), the closest to our office in Piazza San Francesco 7.
Hourly cost 1.3€, daily 6€.