On the occasion of RAVENNA MARATHON, which crosses the historic center of the city and touches some of its famous UNESCO monuments, runners and companions can take advantage of a weekend dedicated not only to sport, but also to culture, participating in one of the various guided tours in the historic center of Ravenna.
Ravenna Experience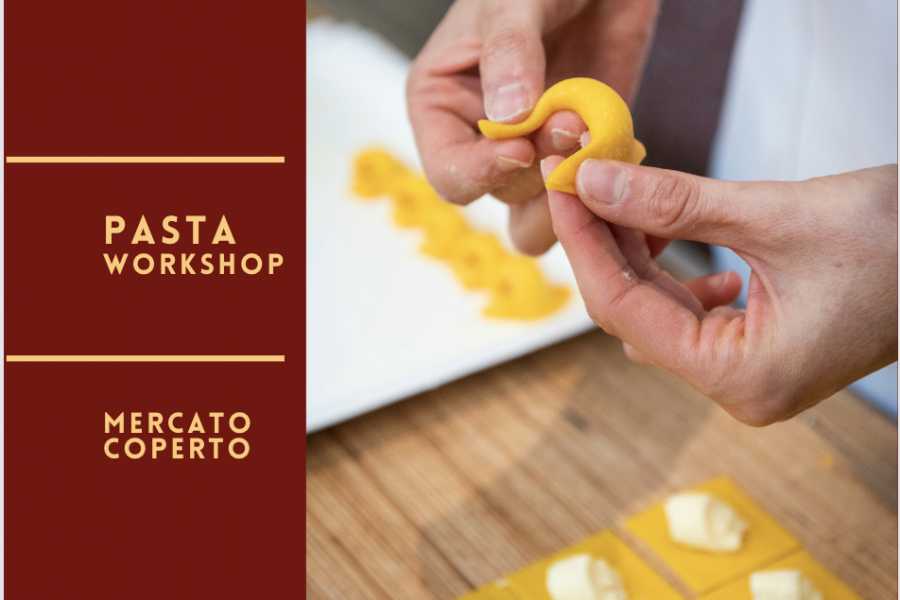 Would you like to learn how to roll out the dough to make a fantastic homemade pasta dish yourself? This workshop is for you! The "sfogline"* of the Mercato Coperto, bearers of rolling pin and wisdom, will teach you how to prepare the real cappelletto romagnolo. *The "sfoglina" (pasta maker) is historically seen as a middle-aged woman who, using a rolling pin and a pastry board, "rolls the dough" strictly by hand to create the base for tagliatelle, tortellini and other stuffed and unstuffed egg pasta. Cappelletti are, for Romagna, a dish charged with a symbolism of well-being, wealth and opulence. In the past, wishing "cappelletti on the table and throughout the year", was in fact one of the most heartfelt and appreciated wishes. The experience will be complemented by a GUIDED TOUR OF THE MERCATO COPERTO by the staff, to discover the history, architecture, furnishings and enogastronomic thinking of the place
Ravenna is the last shelter of Dante, the father of the italian language, and it is the city that hosts his grave which is the starting point of our tour. We will retrace together the traces left by the Supreme Poet in Ravenna during the fourteenth century and all the following years. It is an opportunity to discover Dante Alighieri's adventures in his last years, the exile, the life in the city, the death and the struggling dispute for his remains, as well as the enhancements of the sepulchre over the centuries.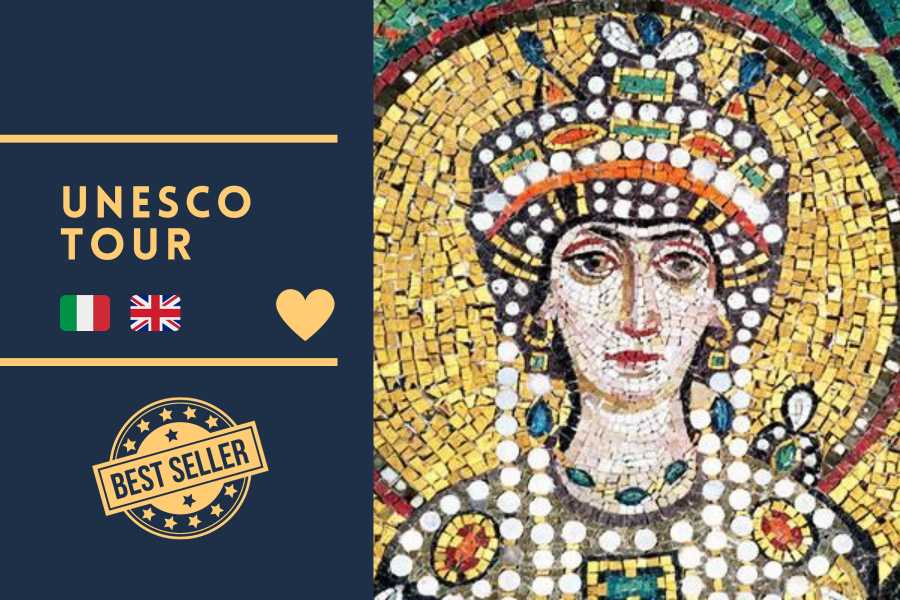 "The site is of outstanding universal value being of remarkable significance by virtue of the supreme artistry of the mosaic art that the monuments contain, and also because of the crucial evidence that they provide of artistic and religious relationships and contacts at an important period of European cultural history." In this way the UNESCO World Heritage motivated why eight monuments of Ravenna had been added to the World Heritage List. The eternal beauty of the mosaics guarded inside some of the most famous Ravenna Unesco monuments, in a visit that starts from Piazza San Francesco, into the city centre, and leads you to several UNESCO World Heritage Site.