Christmas and New Year festivities
FROM 12/24/2022 TO 01/06/2023
The city of Ravenna comes alive during the festivities of CHRISTMAS and NEW YEAR, thanks to a rich program of events, which will welcome visitors with warmth.
Enjoy the festive atmosphere in the city by participating in one of the various guided tours in the old town!
Our proposals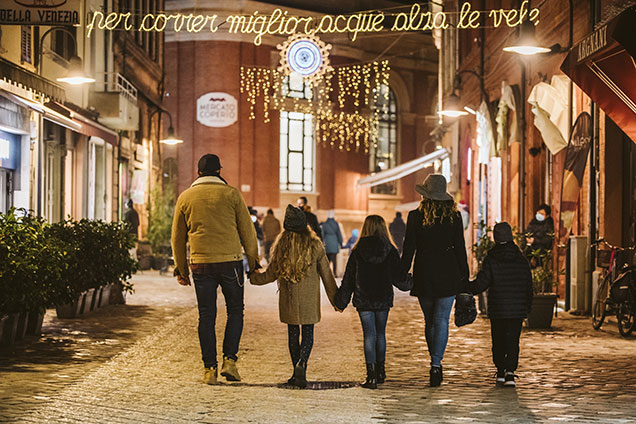 Ravenna is awaiting you for two unforgettable days. You will have the opportunity to visit the Mosaic Capital illuminated not only by the golden lights of its mosaics, but also by the Christmas decorations that brighten it up, and stroll among the Christmas Huts that characterise Piazza del Popolo during the festivities. The must-see guided tour of five of the eight Unesco sites will be just a small taste of the ancient mosaic art that characterises our basilicas. Indeed, you will be able to go inside Palazzo Rasponi, which this year is hosting one of the main exhibitions of the 7th edition of the Biennale del Mosaico Contemporaneo, and finally, you will have the chance to challenge yourself in this ancient tradition by creating a mosaic jewel together with one of our mosaicists. A Christmas journey between ancient and contemporary mosaics.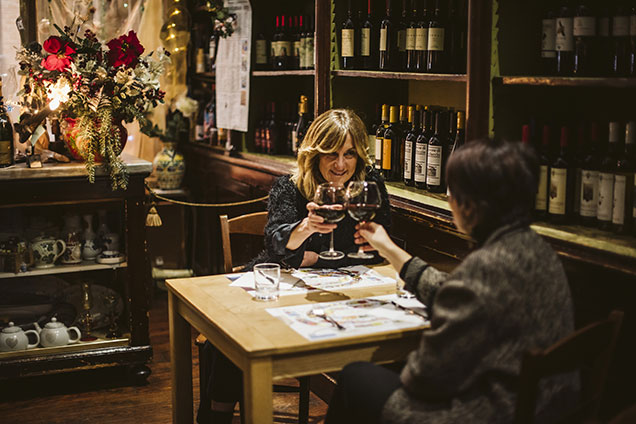 A stay that will allow you to travel between Ravenna, Cervia and Cesenatico to discover what these three fascinating cities of Romagna have to offer outside the classical summer season. You will be able to admire Ravenna set up for the festivities, walking through its historic centre and among the Christmas Huts in Piazza del Popolo, taste typical local specialities, and visit the famous Unesco World Heritage Mosaics that make Ravenna the Mosaic Capital. Cervia and Milano Marittima, on the other hand, will be waiting for you with their spectacular displays and characteristic initiatives such as the Christmas Ceramics Workshop. Lastly, Cesenatico will once again host, in the famous Canal Harbour built to a design by Leonardo Da Vinci, the traditional Marine Presepe, which you will be able to admire walking along the quay. Don't miss the opportunity to "become" a Romagnolo for three days by wandering around the Riviera in one of its most special moments: the Christmas season!